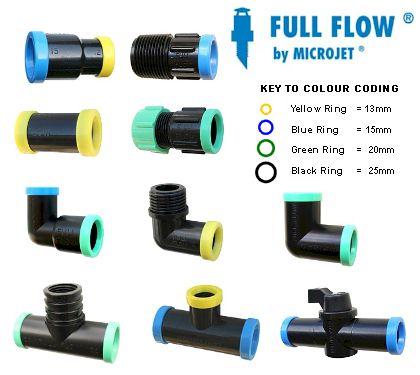 Full Flow Compression Fittings
Full Flow® compression fittings are the industry standard for easy, trouble free and leak-proof connections. They are manufactured from engineering grade ABS material for toughness and strength and are made to fit SABS spec class 3 polypipe (LDPE). They are available in 4 sizes: 13mm, 15mm, 20mm and 25mm. 
Connectors, reducers, teepieces, equal tees, elbows, reducing elbows, reducing tees, flow controls, end plugs and flow control taps.